Like many collectors of topical stamps, I sometimes go on eBay to see if  stamps I am currently missing are offered for sale. A huge inventory of stamps is sold by stamp shops and private collectors from around the world, which makes it very useful to complete a topical collection. But buyers beware, a large amount of those topical stamps are fakes.

Most of the fake stamps (at least the ones I can spot right away) are "fantasy issues": stamps sets that were never issued by a postal administration, sometimes from countries that do not exist (or that are just regions and not countries, and therefore even lack a postal administration).

Some examples of fake mineral stamps sold on eBay :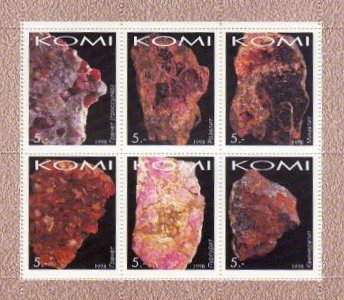 Fake stamps, Komi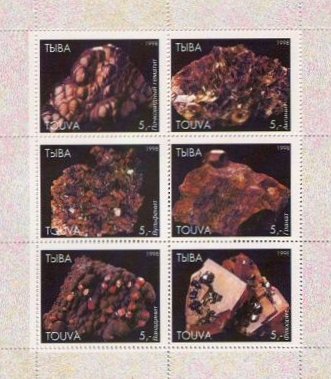 Fake stamps, Touva

Here are a few rules to recognize fake stamps on eBay:

1. Many fake stamps are supposed to be issued by non-existing countries. The former republics of the Soviet Union seem to be very popular amongst stamps forgers. Examples includes Dagestan, Tatarstan, Tuva, Komi, Kalmykia, Altai, Buriatia, Hakasia, Abkhazia, Ossetia, Kabardino-Balkaria, Karelia, Mordovia, Sakhalin Islands etc. Countries that are not very stable (wars etc.) are also targeted: Afghanistan, Somalia, Kosovo etc.

2. Many fake stamps come only in sets, and are always new. They cannot be use to pay for postage as they are illegal. In contrast, most stamps can be found on eBay in both conditions: new (MNH or Mint Never Hinger) or used (cancelled). Many fake stamps are sold only in a sheet with 6 to 12 stamps. Most real stamps are also sold separately.

3. Fake stamps do not have First Day Covers (FDC). If you find stamps in all conditions (new, used, first day covers), it is a good sign that the stamp has been legally issued.

4. eBay sellers who sell fake stamps tend to sell many of them. When in doubt, check the seller's other items. If you see many sets from exotic countries featuring celebrities etc. don't buy anything from this seller.

5. Check a stamp catalog such as Scott, Michel or Yvert et Tellier. For topical stamps collectors, this is a bit more difficult than for collectors who focus on a single country, as the catalogs are edited per country, and by definition topical stamps come from all around the world. Something you can verify even if you don't own or have access to the catalogs is that there is a year and a catalog number listed.

6. Ask the seller if the stamp was issued by a real postal administration, or if it is a "private issue". If the seller says it is a private issue, it is a fake stamp. If he doesn't, then either it is a real stamp, or it is a real crook. ;-)

7. Check the lists of illegal stamps from the the Philatelic Webmasters Organization.